---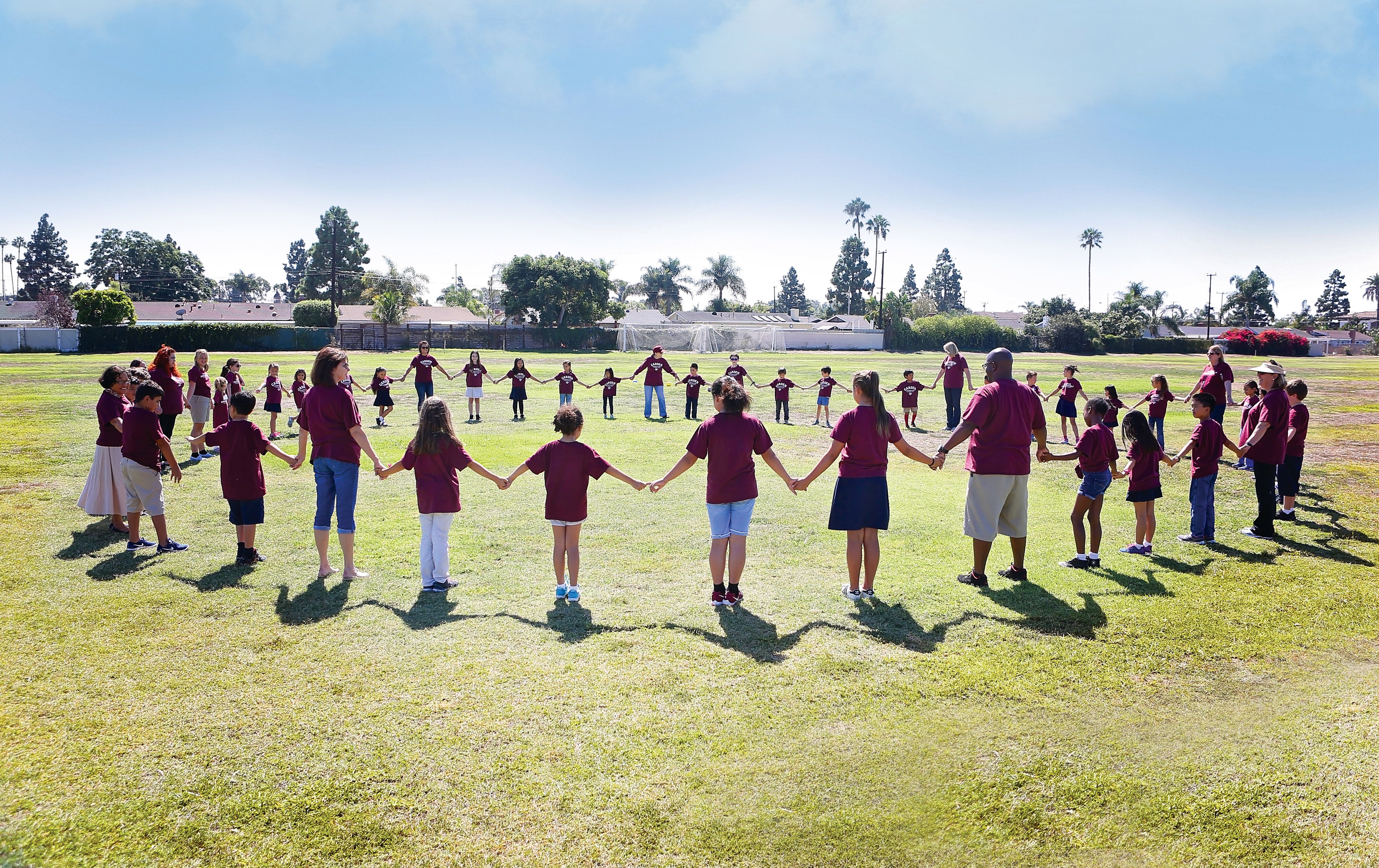 Please allow us to welcome you to Carden Conservatory, where we help students between the ages of two and fifteen to "gain a sense of inner peace, a trust of others and a spirit of service" at the same time that they learn reading, writing, and mathematics at levels far above national norms.
Our absolute commitment to daily experiences in music, art, foreign languages, and physical education, including yoga, distinguishes us from other schools, including other private schools. The indispensability of these learning opportunities is central to our educational philosophy of developing the whole child. It is our sincere belief that, along with highly responsive instructional practices in core academic subjects, cultural growth begets social and inner growth, and brings out the absolute best in each student.
On state standardized testing, Carden Conservatory's students consistently score 2 to 5 years above grade level. These results first become noticeable in the Kindergarten, and they grow larger during the years that follow.
Just as importantly, our students gain added dimension in response to the emotional encouragement of teachers and staff. The net effect of Carden Conservatory's non-religious based educational philosophy and program – which includes music, art, physical education, and at least one foreign language daily – is that students become intellectually curious, reflective young people whose academic, social, and professional horizons are broader for having had the opportunity to study and learn as members of our community.
At Carden Conservatory, we often speak of ourselves as a family, and the sense of community that develops among parents, faculty, and staff, as well as among students, bears that out.
Remarkably, it does not take an extended period of years at Carden Conservatory for students to experience the benefits of our educational program and culture. Even students who begin their education at Carden Conservatory as late as seventh and eighth grade quickly recognize the unmistakable differences between this and other educational programs, and in short order they become full-fledged members of our community.
With our smaller class size and a twelve to one max student to teacher ratio, our dedicated staff is able to provide not only an accelerated curriculum for our students, but also more individualized instruction that benefits students who need additional help and support in an academic skill.
An additional characteristic of Carden Conservatory is a commitment to making our unique educational experience available to as many students as possible. We make every effort to provide financial assistance to families who might otherwise not be able to afford the tuition and fees. It is our sincere belief that the benefits of an educational experience at Carden Conservatory are too valuable to restrict access for purely financial reasons.
In that same manner, our Kindergarten enrollment guidelines do not restrict students from entering and starting Kindergarten based purely on their birth date. Rather than rely on the state cut-off date for enrollment, we factor in the child's emotional readiness, academic ability, stamina, as well as other aspects.
We hope that you will take the time to review the details of our educational program in the pages and links of this website. However, a fuller understanding of how we are distinct among schools is achievable only through a visit to the campus. We invite you to call us to set up an appointment, or simply drop in for a conversation and tour.
We are confident that once you have spent an hour or two on campus – observing students and teachers engaged in the educational process – you will want to discuss enrollment options.
We look forward to meeting you and your child.
---